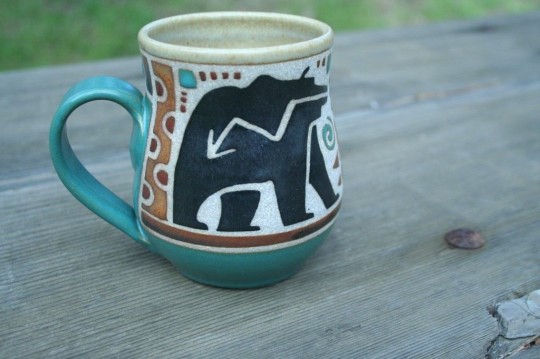 Price each: $45.00
Earthsea mugs combine art and function and are the perfect gift for any art lover. They are high-fire stoneware, food safe, microwave and dishwasher safe. Their colors will never fade or wear out. At approximately 6\" tall, they will hold between 12 and 16 ounces of your favorite beverage.
Every piece we make is handmade by Michael and/or Peggy. Yours will be completely one-of-a-kind. Each photo you see is the ACTUAL mug you will receive. Once a mug is purchased it will no longer be available… We're sorry in advance if you miss the one you wanted.
If for any reason you do not love your mug, we will replace it no-questions-asked.



.

.

.